Blog
For all you beer aficionados out there, we have just what you've been asking for. Our very own Public House Beer Blog, featuring some of the new and interesting beers on our ever-changing menu. This is where you'll find information about what we're pouring on tap, tasting notes to help you learn about our beer and an occasional history lesson behind some of these amazing beers and breweries. Check back regularly to see about the exciting new beers we're serving and a taste of things to come.
A Taste of What We're Pouring Now
Grand Teton's Snarling Badger; Berliner-Weisse, 7.5% ABV
Snarling Badger is a top-fermented, sour wheat beer by Grand Teton Brewing company, released as part of their Cellar Reserve series. Although this is most definitely a sour beer, Snarling Badger is not as tart and puckering as other interpretations of this same style, making for an impressively well-balanced beer. Snariling Badger pours a hazy yellow with a fluffy white head that recedes quickly. The beer features notes of lemongrass, biscuits, and Bavarian yeast, which adds a slight hint of clove. Snarling Badger pairs perfectly with our Early Girl Tomato Salad, topped with grilled corn and chicarones, to create a refreshing marriage that fits in well with the late-August heat.
Oskar Blues' Mama's Little Yella Pils; Czech Pilsner, 5.3% ABV
For the beer drinker that prefers something a bit more subtle, Oskar Blues' Yella Pils will do the trick...and then some. Shipped in from Longmont, Colorado, this beer offers everything that one would expect from a prime example of the Czech Pilsner style. An aroma of sweet malts and bright, floral hops are immediately noticeable, and the aroma confirms the palate, showing notes of wheat, hay, and a bit of hop bitterness, which provides the beer with an implicit complexity. Very light, very drinkable, very good.
Linden Street Brewery's Burning Oak Black Lager; Schwarzbier, 6.5% ABV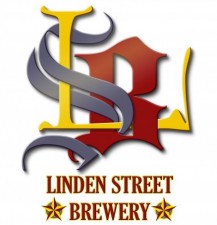 Although a Schwarzbier is typically a very dark beer (the name translates to "black beer" in German), a Schwarzbier is a notoriously light-bodied brew, with flavors reminiscent of a Porter or a Stout. Burning Oak features notes of coffee and bittersweet chocolate, while still retaining a remarkably smooth finish. This beer boasts all of the complexities of a dark beer without weighing you down. Linden Street Brewery is based out of West Oakland, and head brewer and owner Adam Lamoreaux delivers the product personally to Public House. This is a truly local, artisanal product, so be sure to come in and grab a taste before it's all gone.